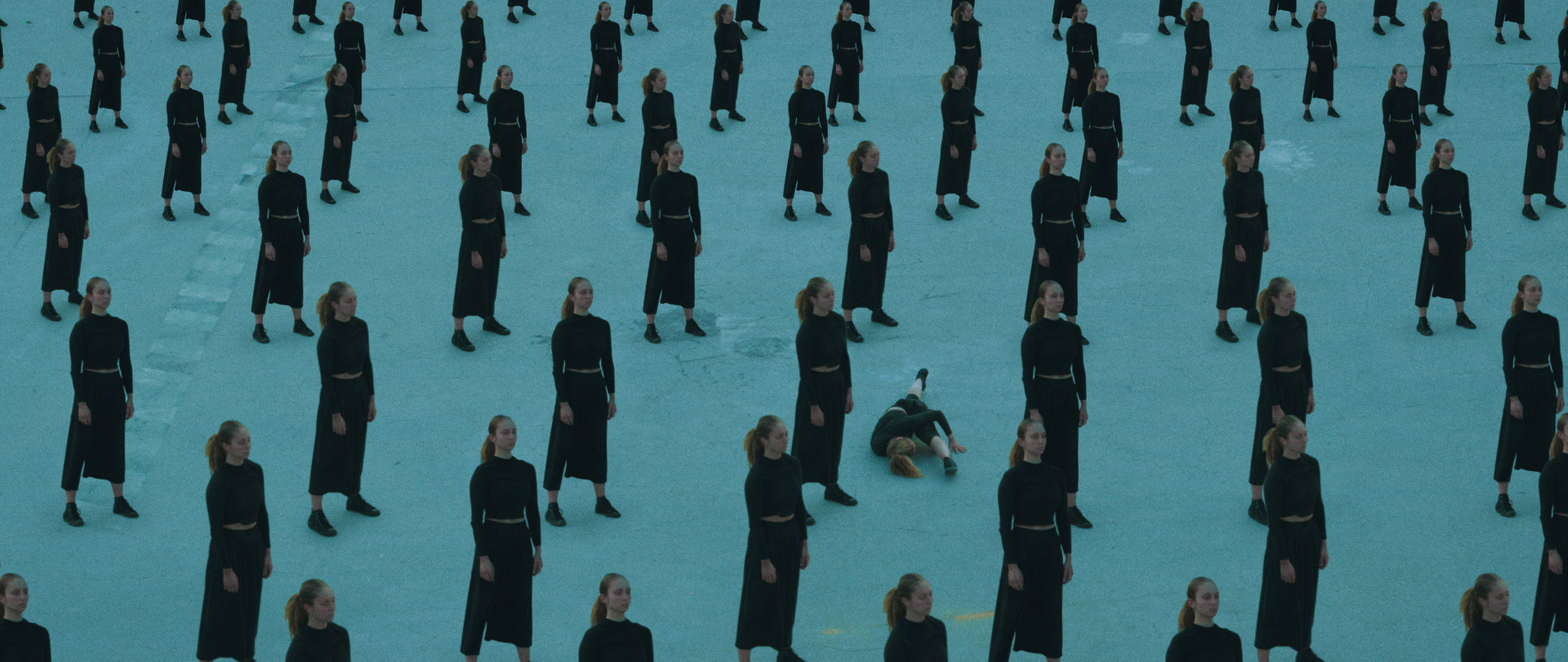 Weakness of the Flesh
Los Angeles-based Jacob Jonas virtually co-directs with Ireland-based Kevin McGloughlin, intersecting dance and visual design. Performed by Jacob Jonas The Company's Emma Rosenzweig-Bock, Weakness of the Flesh features original music by Max Cooper, working at the intersection between electronic music, visual art, technology and science, the vocals of Hindustani Classical trained Samad Khan, and the cinematography of Shaun Boyte.
Jacob Jonas The Company (JJTC) is a Los Angeles based creative company that intersects dance across mediums to make original works and initiates nontraditional collaborations. JJTC consists of choreographers, makers, creative thinkers, cultural researchers, educators, futurists, activists, and administrators. Our work engages diverse and untapped populations, increasing the visibility of dance as an art form in Los Angeles and globally through live performance and media landscapes. JJTC collaborates worldwide with practitioners, institutions, scientists, and technologists to support ambition and invention across artistic fields. The company hosts community events, educational classes and workshops in order to further deepen our relationships and intellectual exchanges with people around the world. In 2021, JJTC launched Films.Dance, a global platform and creative studio for dance, by producing 15 original films at the intersection of dance, music, fashion and film that featured over 150 artists from 52 cities and 25 countries.