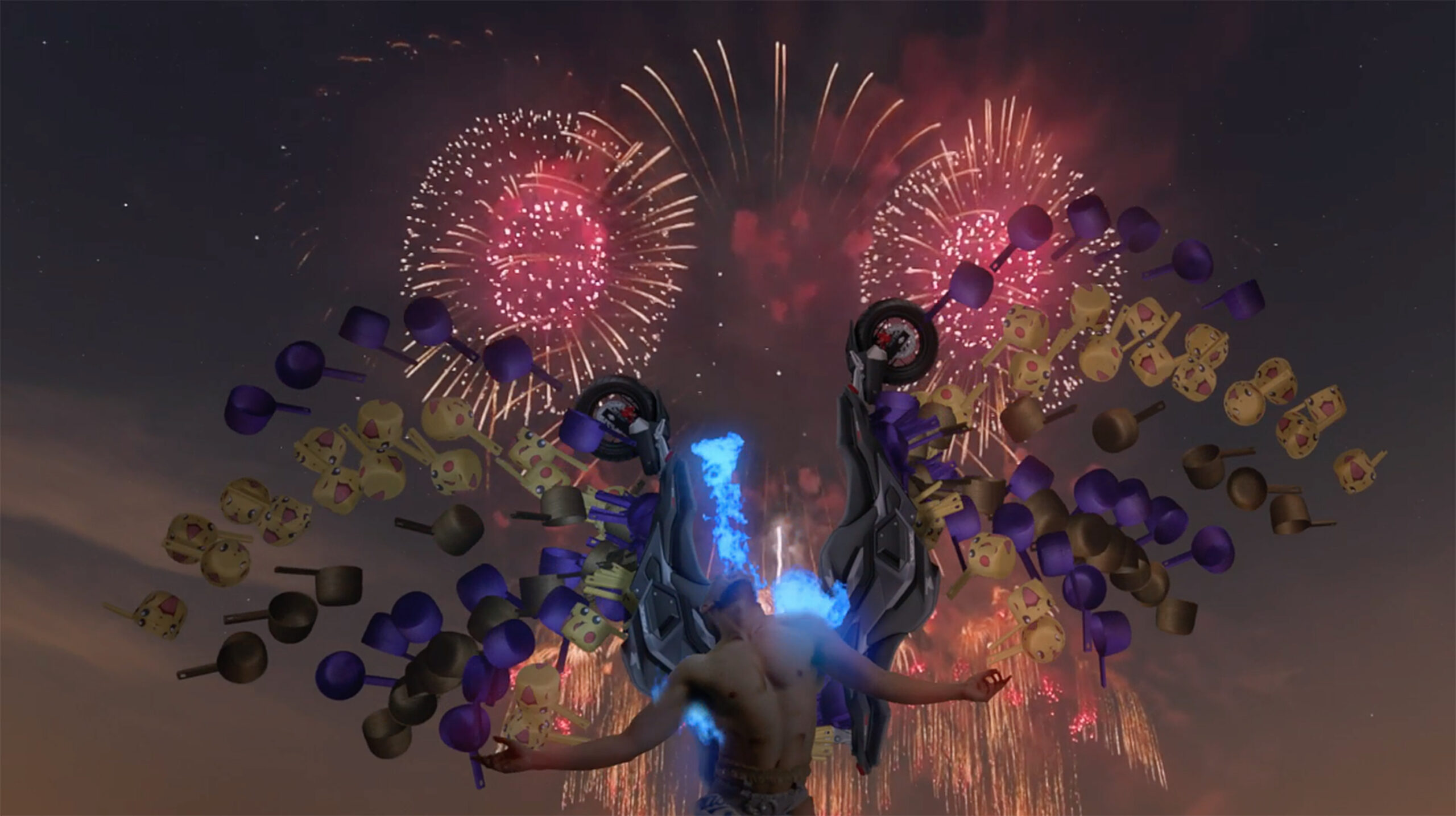 Episode 4 of the Ex Nilalang series
Club Ate is a collective formed in 2014 by multi-form artists Justin Shoulder and Bhenji Ra. Their practice traverses video, performance and club events with an emphasis on community activation. Collaborating with members of the queer Asia Pacific diaspora in Australia and the Philippines, the collective are invested in creating their own Future Folklore. Past Club Ate events have taken the form of Pageants, Variety Nights and Balls.
The collective have performed and exhibited internationally, with recent highlights including The 8th Asia Pacific Triennial of Contemporary Art, QAGGOMA, Brisbane, 2015-16; Fault-lines: Disparate and Desperate Intimacies, ICA Singapore, 2016; AsiaTOPA, ACMI, Melbourne, 2017; and Balik Bayan, Blacktown Arts Centre, 2017. They were also a finalist in the Singapore Art Prize at the National Museum of Singapore and have recently completed an Asialink Residency hosted by Green Papaya Arts, Philippines, 2018. In 2020 they particpated in NIRIN, the Bienalle of Sydney and co-created In Muva We Trust, an event and video work for the National Gallery of Australia.