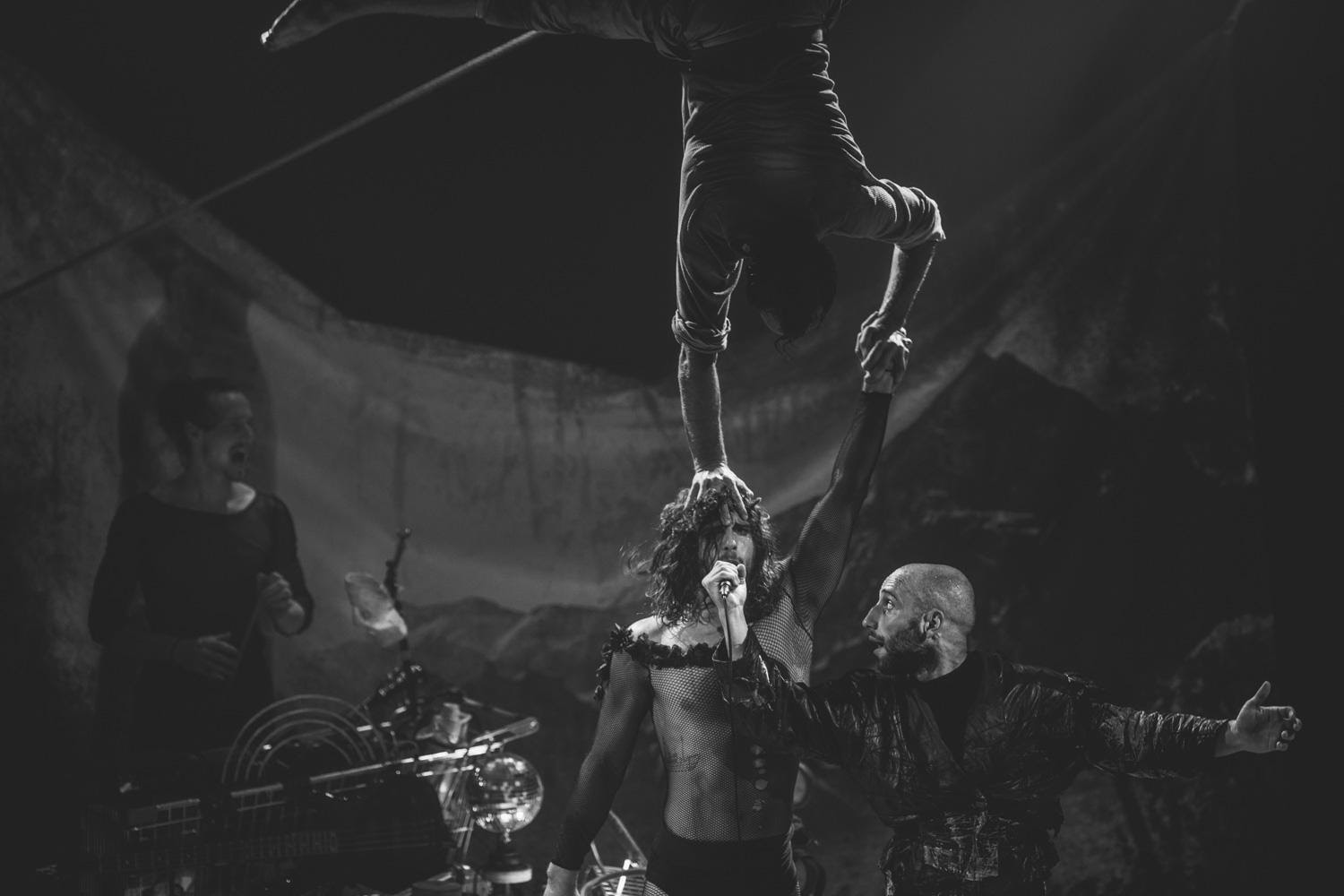 All Genius All Idiot
Vivid and outrageous in equal measure All Genius All Idiot revels in the absurdities of life, using extreme circus artistry to highlight human behavior at its most animalistic. Svalbard bends the edges of contemporary circus and blends it with theatre, dance and live music to create a truly original piece that you will remember for its surreal quality as well as its awe-inspiring skills and realness.
All Genius All Idiot features Chinese pole, aerial rope, hand balance and acrobatics, driven by a hauntingly beautiful and at times bizarre original soundtrack, played live by the performers.
We will be all singing all dancing all flying all crying all rocking all genius all idiots!
Length: 75 minutes without intermission. (Performers are on stage as audience enters the space)
Age limit: 12 years and older (recommendation)
CREDITS
Performers: Benjamin Smith, Alexis Akrovatakis, Tom Brand, Santiago Ruiz Albalate
Authors: Benjamin Smith, John Simon Wiborn, Tom Brand, Santiago Ruiz Albalate
Artistic collaboration with: Peter Jasko
Scenography: Kasper Svenstrup Hansen
Lightdesign: Zuzana Rezna
Light and sound technician: Ernesto Monza
Exterior eye: Methinee Wongtrakoon
Exterior eye/Acrobatic coach: Bahoz Temaux
Musical exterior eye: Mae Karthäuser
Costume: Michiel Tange van Leeuwen
Producer: Thea Hope
Supported by: Konstnärsnämnden, Kulturrådet, Arts Council England, Glastonbury Arts Commission, Stockholms Stad, Subtopia, Cirk la Putyka, Cirkör LAB & Jacksons Lane